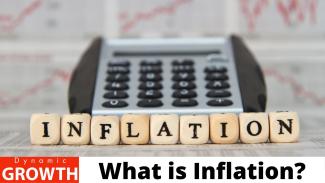 What is Inflation and How does it happen
In this week's episode, we talk about Inflation. What are the causes of Inflation, is it always bad, how does the Federal Reserve contribute to or monitor inflation, how is inflation calculated? We discuss all of these topics and also give historical examples of inflation including extreme examples of hyperinflation. We got to nerd out on both history and economics so we had fun recording this one and we hope you enjoy the episode.
If you enjoy like and subscribe to get updates for new episodes as well as clips each week!
Like and subscribe and if you like the podcast check out other episodes on 
Spotify: https://open.spotify.com/show/4aNCOEEXSPS5H3cKzH6Qty
Apple Podcast: https://podcasts.apple.com/us/podcast/dynamic-growth/id1486217823
Stitcher: https://www.stitcher.com/show/dynamic-growth
 or wherever you get your podcasts
Follow us on Instagram and Facebook 
Facebook: https://www.facebook.com/Dynamicgrowthpod
Instagram: https://www.instagram.com/dynamicgrowthpod
#Inflation #invest #investing #Investing #policy​ #debt #investments​ ​ #retirement​ #retirementplanning​ #stocks​ #stockmarket​ #personalfinance​ #financialfreedom​ #finance​ #Savings​ #savingsgoals​ #savingsgoals2021​ #growth​ #grind