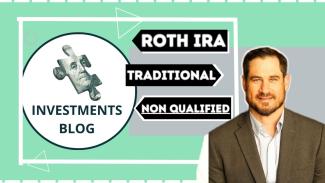 Roth vs Traditional vs Non-qualified Investment Account
Which Retirement Account is Right for You?
Looking to save for retirement but confused about which account to choose? In this video, we break down the pros and cons of Non-Qualified Traditional IRAs and Roth IRAs. We'll cover tax benefits, withdrawal rules, and who each account type is most suited for. Whether you're just starting to save or considering a switch, this video will arm you with the knowledge to make an informed decision.
Please note: This content is not a direct recommendation for investment. Investing involves risk including the potential loss of principal. Not all investments are suitable for all people. Crosby Advisory Group, LLC is a registered investment advisor in Ohio, Florida, and Texas.