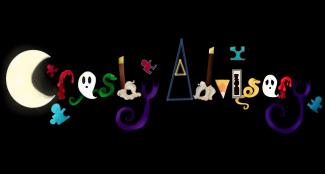 Are my Big Macs getting more expensive?
Hope you are doing well! What a difference a few weeks can make. Earnings season is in full swing, and mostly positive results released so far caused buyers to come out of the woodwork last week.
Summarizing last week's trading, the large-cap S&P 500 added 1%, the Nasdaq 100 increased by 2.88 %. It was refreshing to see the U.S. equity markets trading in line with predominantly bullish earnings last week, given some of the factors that have been in play lately.
Financial Scorecard
If you are interested in beta testing our new financial scorecard follow the link below, we will not share any of the data you choose to share with us. Results are available only on weekdays
Dynamic Growth Podcast
Listen & Subscribe to our podcast Dynamic Growth where we discuss what we see in the market and broader topics around personal growth and personal finance.
Weekly Wisdom
     "It is impossible to hit and think at the same time."  -Yogi Berra
They say hitting a baseball is one of the single most difficult acts to perform.  Hitting a round ball, with a round bat, from an elevated mound, almost defies physics.  I think Yogi may have been talking about life as well.  We spend so much of our time thinking about things that are out of our control or maybe will never happen.  What if we spent less time thinking about the things we cannot control and more time just living? It's impossible to be here if our minds are not.
Taking Advantage of Inflation
     Often called the "stealth tax", inflation robs hard-working Americans as the purchasing power of the US dollar declines.  Early in 2021, the Federal Reserve warned us that inflation would likely rise as the perfect storm of stimulus packages, worker shortages and supply chain bottlenecks have caused prices of the goods we purchase to rise.   The US government lists September's inflation rate to be 5.4%.  Tesla recently announced that it was increasing the cost of their Model X and S vehicles by $5,000.  If only inflation was limited to high-end products.  This week McDonald's announced it was raising prices as well (my beloved breakfast sandwiches)!
     Fear not, we can combat inflation by owning the very things that are getting more expensive.  Most of our investment models contain Invesco's Commodity Index (DBC) which is up 45% for the year. We believe for the near future it is a safe bet that prices will continue to rise and thus the Commodities Index will as well. This is not so great news for the checkout line, but it should benefit that portion of our investment accounts.   I also like Real Estate to help combat inflation as well.  Essentially, we want to own things that are in high demand.
     Derek and I went into greater depths about inflation and where to find value in our latest podcast.  You can listen to it here.
Billion Dollar Big Macs
McDonald's is one of the most recognized brands globally, in 2020 they averaged 52 million dollars in revenue every day and are expected to grow that number in 2021 off the backs of price increases and increased global demand. McDonald's reported earnings this week beating expectations in revenue and profit for the third quarter of 2021. They beat earnings expectations by 11.94% and revenue expectations by 2.62%. The revenue of McDonald's in 2021 is truly impressive. For the third quarter of 2021, McDonald's increased revenue by 56.53% from the same time last year and increased net income (earnings) by 358% since last June. A company of this size putting double-digit revenue growth is something to take note of.
Same-Store Sales
Companies will report same-store sales to track the change in sales from existing locations to give a true measure of change in demand. A company could theoretically open a new location and increase total sales but sales at existing locations could fall. Same-store sales are an important metric to follow for food chains or retail stores. McDonald's reported a change of 9.6% in same-store sales and they attribute the new chicken sandwich and celebrity collaborations as the driver for growth. They were confident this growth in same-store sales is sustainable through next year.
Headwinds
Mcdonald's executives mentioned headwinds for the fourth quarter and next year. The global supply chain has been hit hard and McDonald's is not immune from the effects. The labor shortages in the U.S. have caused an increase in labor costs as they are compelled to raise wages to accommodate. Mcdonalds raised prices in their McNuggets and Big Mac which was without a doubt a contributor to their increased earnings this quarter. With a drastic rise in wages, large corporations will look to automate some of the processes to cut back on costs. McDonald's announced a partnership with IBM to automate some of their drive-through systems. They haven't been explicit on how they believe this will impact their costs/revenues or bottom line.
Evaluating the Stock
Crosby Advisory has McDonald's on our Tactical Retirement strategy, which looks to own titans of the American economy. Not necessarily looking for high growth, but modest and predictable growth of companies that pay an adequate yet sustainable dividend that increases year over year. When modifying the strategy, we shop for value. We want companies with high-profit margins, a wide moat to protect them from disruption, inflation, or any other negative macroeconomic conditions so clients can feel comfortable owning these companies for 10+ years. 
When we look at McDonald's as a stock, we see that it is trading slightly higher than historical averages, over the past 5 years, McDonald's traditionally trades below a multiple of 30 times earnings. Above 30 we would start to expect a higher return and higher growth rate to validate that multiple. While McDonald's isn't cheap historically, they have been consistently growing earnings over the past 15 years and there is no sign that will change. With growing international demand we are confident in their continued success. 
It currently has a quarterly dividend of $5.15 a share that has increased since 2008. They have made it clear of their intentions to pay shareholders an increasing dividend so it is placed well in our Tactical Retirement account. Do your own research to see if it fits your risk and growth objectives or contact us to discuss further. Don't make any decisions on investments based on this newsletter without a full view of your portfolio and risk/growth objectives
Transfer risk at no added premium
     Insurance is a financial tool because it allows us to transfer risk away from ourselves and onto an insurance company that is positioned to assume the risk.  Here is a hack for transferring $1,000,000 of liability risk away from yourself and onto the insurance company for no added premium.   When constructed properly insurance policies protect us from financially devastating losses. The average $1,000,000 umbrella policy is $300 per year. If I raise the deductibles on my home and auto insurance by $500, I will likely save, in combination, more than $300 per year in premium.  I can then use those savings to purchase a $1,000,000 umbrella policy.  What I have done is assume an additional $500 of risk in the event my home or auto is damaged.  However, I have transferred $1,000,000 of risk away from myself and onto the insurance company. In the Middle Ages, castles were used to protect wealth.  In modern times, the insurance policy is the "Moat" that separates your assets from raiders that come in the form of lawsuits.   Dig a big moat if you are going to make effort to accumulate wealth.  For a free insurance consultation, contact Julie Maglott at our office.