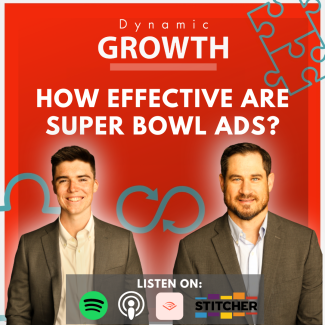 Super Bowl Ads: Waste of Money or Marketing Magic? w/ Carly Snyder
Check out our video recording on YouTube
Are Super Bowl Ads a Waste of Money?
Carly Snyder joins Derek to discuss the effectiveness of Super Bowl Ads. This year it costs 7 MILLION dollars for a 30-second ad. Why do brands spend so much? Is there a profitable return on that investment? How are brands adapting to new mediums outside of TV advertising?

We hope you enjoy the podcast!
Please note: This content is not a direct recommendation for investment. Investing involves risk including the potential loss of principal. Not all investments are suitable for all people. Crosby Advisory Group, LLC is a registered investment advisor in Ohio, Florida, and Texas.