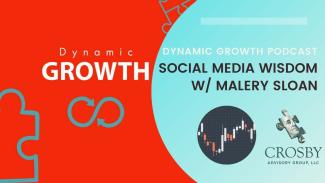 Social Media Wisdom w/ Malery Sloan
Today's podcast is hosted by our guests, Carly Snyder and Malery Sloan. These ladies are sharing their insights about marketing and social media plans for businesses - big and small. Whether you are working on building your personal brand, want to better understand these concepts, and/or running your own business, the tips shared in this podcast will not disappoint! 
How do you choose a 3rd party marketing / social media consultant? 
How do you get started?
How do you build an integrated marketing and social media plan?
And so much more! 
Malery and Carly promise to join us again sometime soon - we're going to hold them to it.
For more information, check out their resources: 
Malery: Instagram
Carly: CAG Marketing website