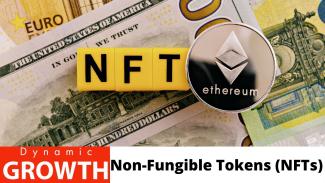 Are you confused about NFTs? New Episode Out Now

The new crypto craze is NFTs or Non-Fungible Tokens. What are they, how do they work, is it worth investing in? We answer these questions and look at various examples of NFTs that sold for millions of dollars. Is this a way to invest in art for the digital age or is this just hype?
We hope you enjoy this week's episode!
If you enjoy like and Follow us on Instagram @crosbyadvisory and @dynamicgrowthpod to get updates for new episodes as well as clips each week!
Like and subscribe and if you like the podcast check out other episodes or wherever you get your podcasts
#NFT #bitcoin #crypto #ether #ethereum #invest #investing #dogecoin #debt #investments​ ​ #retirement​ #retirementplanning​ #stocks​ #stockmarket​ #personalfinance​ #financialfreedom​ #finance​ #Savings​ #savingsgoals​ #savingsgoals2021​ #growth​ #grind