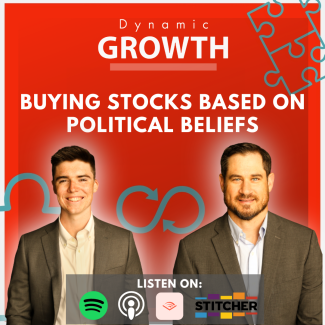 Buying stocks based on political beliefs
Buying stocks based on political beliefs
The yo-yo continues as the latest inflation numbers fell more than expected to 7.1% causing the market to react positively. The ups and downs mask the recession-like qualities across the board, and we're left with pockets that have dropped and other areas are remaining stable. Perhaps the light is at the end of the tunnel? What do you think? 
Jerome Powell has – yet again – remained consistent in his updates. The FED's target is 2% inflation, and it will continue to raise interest rates until the inflation rate reaches that goal. The FED would rather overtighten than have inflation get out of control. Is it just us, or does it seem like the market is expecting him to do something else at every turn and then react accordingly?
What does this mean for us? Well, our data-driven models are based on the news we take in and the research we perform daily – we then make decisions in real-time. With targets for the year being revised due to inflation deceleration, we've also made some changes in our model so, specifically around our cash position. 
In the news 
Check out the podcast for more information on the following topics: 
Do yourself a favor and look at money markets as right now they are paying close to 4% 
Tesla is down about 55% for the year – is it time to buy?
It's time again for tax loss harvesting – be sure to talk to your accountant if you think you're in a position to do this with your nonqualified account 
To politically invest or not to politically invest 
We field a lot of questions from clients about investing based on political activities and climate. We've all been caught up in the swirl of specific company leaders, brands, or other influences and felt like we shouldn't invest in them. Our advice, however, is your investment strategy should not be emotional. You really shouldn't be investing in companies that don't match your investment goals and if they do, then the political climate shouldn't change that. When you're playing the long game, the best way to 'vote' with your dollars is to not buy a company's product or service – it will speak louder than your shareholder position likely will. As always, stay the course and do your homework. 
Please note: This content is not a direct recommendation for investment. Investing involves risk including the potential loss of principal. Not all investments are suitable for all people. Crosby Advisory Group, LLC is a registered investment advisor in Ohio, Florida, and Texas.