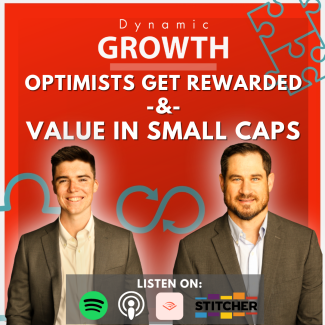 Are Optimists Rewarded? Small-Caps Outlook
While pessimism often wears the mask of sophistication and depth, it's the optimists who frequently come out on top in the long run. Join us as we debunk the myths surrounding investment attitudes and shed light on the overlooked potential of small-cap stocks. With large caps taking the limelight, we'll explore the compelling reasons why small caps might just be the dark horse set to outperform in the coming years. Whether you're a seasoned investor or just starting out, this episode promises insights that could reshape your investment strategies. Don't miss out!
Please note: This content is not a direct recommendation for investment. Investing involves risk including the potential loss of principal. Not all investments are suitable for all people. Crosby Advisory Group, LLC is a registered investment advisor in Ohio, Florida, and Texas.